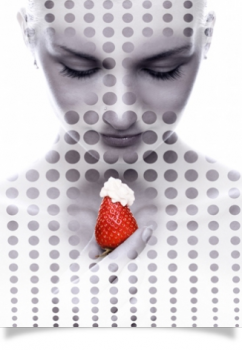 Our FAQs contain a lot of the same information and rhetoric you'll find in our Terms of Service. It's a necessary evil. If you still have questions not answered here, feel free to contact us. ♥
Who owns Sweet Solutions?
Sweet Solutions is a small, independent web design business based in Findlay, OH USA. It is solely-owned and operated by designer Patricia Petro with tech support from Tom Schmidt of Schmidt and Associates.
How long has Sweet Solutions been in business?
New to the Internet? Don't panic. Having a website is not all that complicated.Sweet Solutions has been in business since 2002.
What services do you provide?
At Sweet Solutions, we do front-end design and development of websites and blogs. This encompasses the entire process relating to a website's appearance and the content that is visible on the Internet.

Web Design and Development

Personal and professional blogs
Personal, business, and corporate websites
Brochure websites
Art and photography portfolios
Cooking and recipe websites
Small online stores

Customized Genesis Themes

An affordable alternative to custom design

UNLIMITED Customer Support

Site SweepTM Maintenance

For clients who prefer not to manage their websites themselves
Why should I choose Sweet Solutions to design my website?
We are committed to providing our clients with great service, unique, aesthetically-pleasing layouts, and clean, highly-functional, standards-compliant web pages that effectively meet their specific needs. It's a mouthful, but it's true. Every project, no matter what size, receives the same careful planning, creative approach, and attention to detail. Our clients speak for themselves—please take a moment to read what they have to say.
With our design projects, you can expect:

Solid, efficient WordPress/Genesis structure.
Mobile responsive design.
An attractive layout having functionality, warmth, style, and beauty.
Custom headers and graphics created in-house, as needed.
Awesome design elements and state-of-the-art effects.
Clean, easy-to-read, manageable code.
Dynamic content to keep your website current and lively.
Quick-loading, user-friendly pages with clear navigation to simplify browsing so visitors can find what they are looking for fast.
All pages can be maximized with special emphasis on SEO.
NO mistakes . . . we check spelling, grammar, and proofread added content before final release.
Honest, reliable, friendly customer service.
Fast turnaround time.
Reasonable rates.
UNLIMITED FREE customer support following your website's launch.
Is there a waiting list?
We are usually booked a couple of months in advance. We only take on a limited number of projects at any given time. Projects are scheduled in the order in which contracts/payments are received. Because it is our policy to give clients our personal, undivided attention while working on their website's layout, especially during the crucial design phase, there is sometimes a short delay in scheduling a new project due to previous commitments. Should this be the case, we will let you know.
Does Sweet Solutions charge for quotes or consultations?
There are no charges for quotes or consultations. We freely invest the time to understand your needs so we can develop web solutions and affordable packages that are tailored to your budget and specific goals.
How much will custom design cost?
Web design can get expensive. We try to be as transparent as possible so there is no sticker shock later. Because there are so many variables and each project is unique, costs vary. A basic, somewhat customized 1-4 page brochure website with just enough flair to make it interesting starts at $750. Adding pages, a blog, a featured image slider, photo gallery, shopping cart, registration forms, or other design elements will cost more. We offer four (4) design packages that give you the most for your money. If you're on a tight budget, we'll work with you to put together an affordable package. Our pricing is standard with the industry and, oftentimes, less than what other designers charge.
What is flair . . . as in "web design with flair?"
Flair is the icing on the cake . . . the chocolate drizzle on your strawberry . . . the cream in your coffee . . . and all those little details that make your website *pop* and stand out from the rest. There are plenty of ways to add pizzazz and jazz up your website. Have you seen something online you want for your website? Ask us about it. More than likely, we can make it happen.
Do you offer discounts for non-profit organizations?
Yes, we do offer discounts for non-profits. However, we are selective and only take on one or two non-profit projects a year. Mention that you are non-profit when you request a quote. Your organization may qualify for reduced pricing. PLEASE NOTE: Personal websites, business sites, or online stores who are not making a profit are not considered non-profit organizations.
How do I get started?
Designing your website begins with a clear idea of what you want. What do you want your visitors to experience the minute they enter your site—the ambiance, the colors, the mood? Most people have a general idea, but cannot put that idea into words. Nor can they visualize how their ideas and specific needs will fit into a layout that translates well online. Confusion is normal. Getting started is always the hardest part.
Complete our New Project Questionnaire.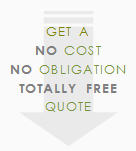 Take your time and tell us about your website. You don't have to get especially technical or spell out every single detail. Simply explain (as best you can) what you have in mind for your website—the number of pages, style, colors, content—and list any design features you might want. Think of it as your website wish list.
How long does it take to get a quote?
Within a day or two after we receive your completed questionnaire, we will send you a formal quote. Our quotes are estimates based on the information you provide. They are not engraved in stone. You are welcome and encouraged to add or subtract design elements to come up with a working plan for your website. There is NO cost . . . NO obligation.
If I decide to proceed, what happens next?
From start-to-finish, we work with you to make your dream website a reality.
If you accept the quote, we'll send a contract. The contract is essentially a copy of our Terms of Service and a project outline with the projected cost and time frame. Once you sign and return it, we get started . . . and once we get started, it's go go go. Your project becomes our priority. Choices are made. The theme is chosen or a custom layout is created. Files are uploaded to your server. Your website begins to take shape. We guide you every step of the way, and you have final say in every decision. We work quickly to finish, paying special attention to the details that make a website shine. The end result is a website you will be proud to call your own, delivered on time and within budget, that showcases you, your business, or organization beautifully.
What is your payment policy?
Most projects require full 100% payment prior to start. For larger custom projects, a 50% non-refundable down payment is required to begin the design process with the 50% balance due when the project files are ready to be uploaded to your server. Additional fees incurred during design and development are billed separately and due upon receipt.
How do I pay for design work?

We accept payments through PayPal. You do not need an account with PayPal to use it. In some cases, we will accept personal/business/bank checks or money orders from established clients, but arrangements must be made beforehand. All funds are USD.
Can I get my money back if I change my mind or can't use the website or WordPress?
Due to its digital nature, there are no refunds on design work. Nor can we offer warranties on a client's ability or inability to use a custom-designed website or Genesis theme. Sweet Solutions is committed to the highest standards of quality and customer satisfaction, and we will work closely with you throughout the design process in an effort to ensure that, by the time your website is finished, you are satisfied with it.
How long will it take to get my website online?
For most theme modifications and custom work, a layout must first be created and approved. We provide mock-ups from which you choose a layout. The layout is subject to revisions until it meets with your approval. Once we receive approval, the project files are uploaded to your server for final development. From that point, it usually takes a day or two to finish each page. But don't quote us—there are a lot of factors that affect the time frame of a project. Larger and more complex sites take more time. Brochure websites and basic blogs take less. Revisions, too, especially those involving key design elements after the layout has been configured, will add time to a project. Completion of a project depends largely on you. How quickly you respond ultimately determines how long it takes to finish.
Who takes care of my website after it's launched?
You do. Once the website is finished and released, it is all yours. You can add photos, write text, make updates and improvements, and do whatever your heart desires.
Do I need to know HTML and CSS to update my website?
Though it would help to have some understanding, you don't need to know HTML or CSS. We design exclusively in WordPress and Genesis. Updates and editing are done online in the WordPress admin panel. It is a user-friendly, WYSIWYG environment . . . as easy to use as email. You simply log in and do what you need to do.
A word about WordPress . . . it's not just for blogs anymore! WordPress been a popular blogging platform since 2003, and since then it has evolved into a powerful content management system (CMS). We build complete websites and online stores in it. With WordPress, you have the ability to easily manage your website yourself. You have control and can update and make changes whenever your want without maintenance fees.
If you are new to WordPress, looking for information about it and its many dynamic features, or you need answers on how to do something specific, you can go directly to the WordPress website for online documentation and support. You can also join WordPress 101 to "learn WordPress the easy way" with their online tutorials.
Will you help me make updates?
Once your project is finished, Sweet Solutions provides UNLIMITED customer support. We won't do the work for you, but we will answer your questions, troubleshoot, and guide you through routine tasks, such as text edits and graphic swaps. If you need work done, the fee for service is based on our current hourly rate with a half-hour minimum.
I don't have time to manage my website. Will you do it?
If you don't want to update or maintain your custom website yourself, we offer a Site SweepTM Maintenance plan that (1) provides you with a professional webmaster at an affordable price, and (2) ensures your investment is protected. The plan includes database and file backups; updates to plugins and core files, as needed; routine maintenance to keep the website code and formatting crisp and clean; and updating of content on a weekly basis. Fees vary depending on the size of the site and updates required.
I did something and now my site looks funky. Can you fix it?
We troubleshoot any problems you might have at no extra charge. If you need us to do work on your website, the work is billed at our current hourly rate with a half-hour minimum for each instance.
My site is old and ugly. Can you fix it?
Technically, we do not fix old websites . . . that is, we do not rearrange stuff on an existing site to try to make it look or work better. If your existing website looks funky, is loading slowly, has sloppy code running together on its pages, unsightly formatting errors, obsolete or degraded HTML tags or plugins, broken links, spelling mistakes, missing graphics or pages, or forms that no longer work, it might be time for a redesign or new website. Generally, websites should be updated or redesigned every two years to keep up with rapidly-changing technology, web standards, and trends.
I am completely new to this Internet stuff . . . where do I start?
Don't panic. It's easy. Here's what you do:
Sign up with a hosting service—We do not host websites, but there are plenty of people who do. If you need a hand in choosing a service, we would be more than happy to help. Sweet Solutions is hosted by InMotion, and we highly recommend them for your hosting needs. Their fees are reasonable, their servers are reliable, and customer service is prompt and courteous.

IMHO, keep your domain name short, simple, and easy to remember.

Register a domain name—Choose a name for your website and register the URL/web address (www.yourwonderfulwebsite.com). You can do this through your hosting service when you sign up for a hosting plan.
Get a quote from us and get started—Contact us and complete our New Project Questionnaire. What you tell us will provide the information we need for your project. We will walk you through the design process . . . from start-to-finish . . . and do our best to make it an easy, exciting, ultimately rewarding experience.
Is there anything you won't/don't do?
We do not lie, steal, or cheat.
We do not extend credit nor barter our services.
We will not copy another person's website no matter how much you LOVE the layout and design and beg us to change the main photo and colors so your site will look different, but be the same.
We do not do spec work.
We do not design websites promoting hate, discrimination, violence, or abuse of any kind.
We do not have ads or affiliate links anywhere on this site.
We do not offer WordPress, Genesis, shopping cart, plugin, widget, HTML, XHTML, CSS, AJax, jQuery, JavaScript, or flash classes, training, tech support, and/or group therapy. Sorry.
What's with the heart on your pages?
That's a whole other long story, but the short of it is . . . we love our clients.

♥