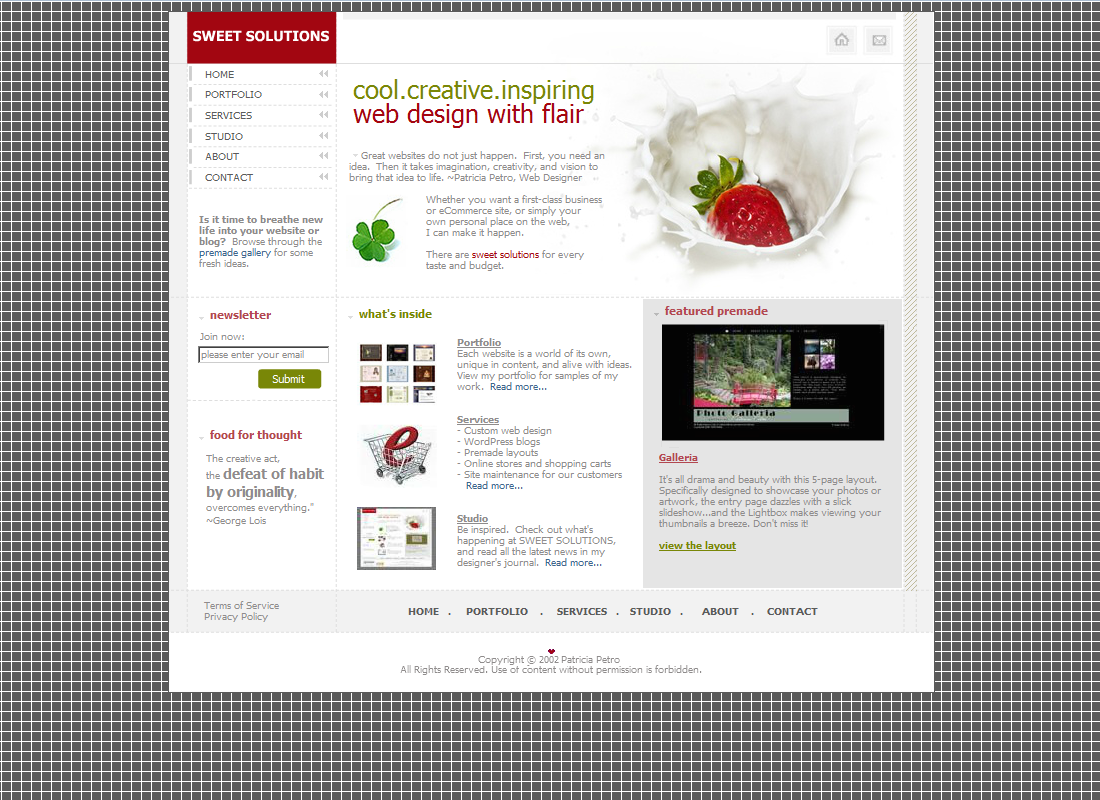 15 Jun 2006 . . . Long awaited, long overdue. —Patricia Petro
Cool beanz. After two years of thinking about it and another two talking about setting something up online, I've decided to go public.
Sweet Solutions
is now officially online and open for business. That's the good news.
The bad news is . . . I've chosen to use a flash template, and I'm not entirely sure that was a wise move. Stay tuned.
Sweet Solutions
Small business website
Flash website
Side menu with rollovers
Rollover sound effects
Newsletter signup
Thumbnail gallery
Custom order forms
Shopping cart
Encrypted email
Secure contact form