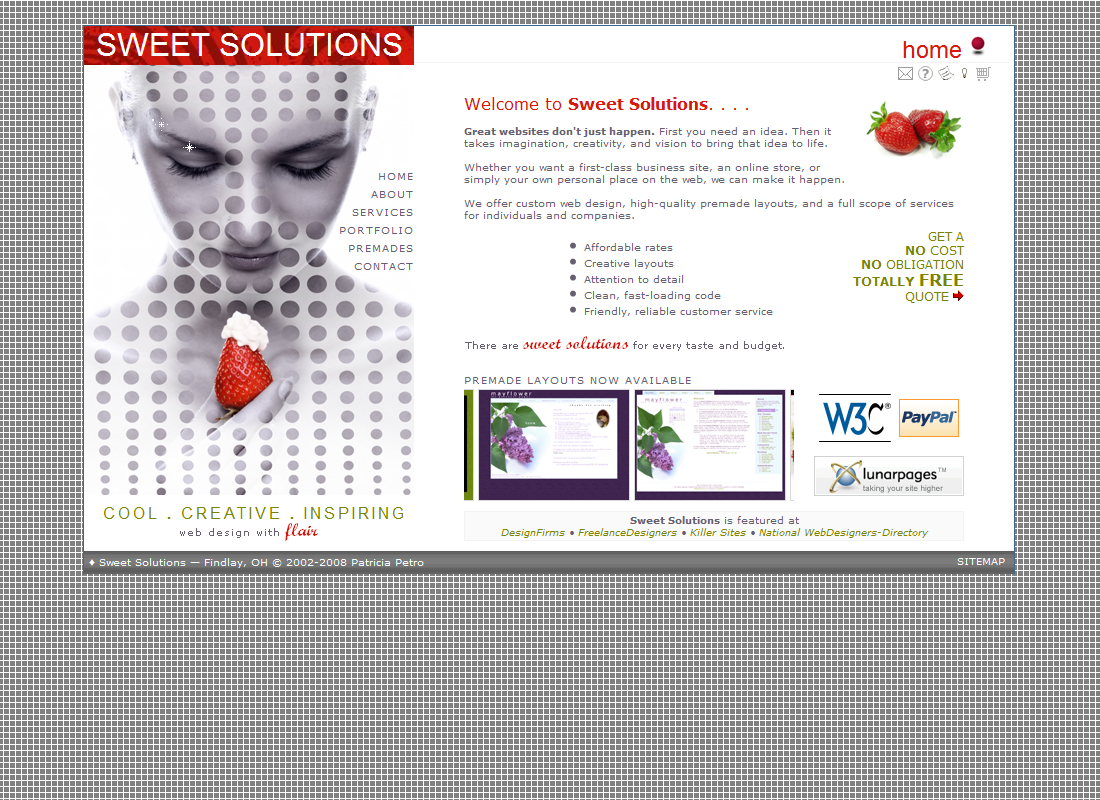 It is sometimes necessary to admit defeat, cut your losses, and start over.
My attempts to correct the issues with this website and finish it forced inspired me to lose the flash and change the site's layout and look.
The section for premade layouts was expanded to make way for the new designs that are now available for purchase and immediate download. Simple links to PayPal work nicely.
Sweet Solutions
Small business website
Custom design
Flash title/banner
Custom images
Conveyor slideshow
Side menu with rollovers
Secure email form
Products linked to PayPal
Immediate downloads
Secure contact form
Encrypted email
Custom favicon