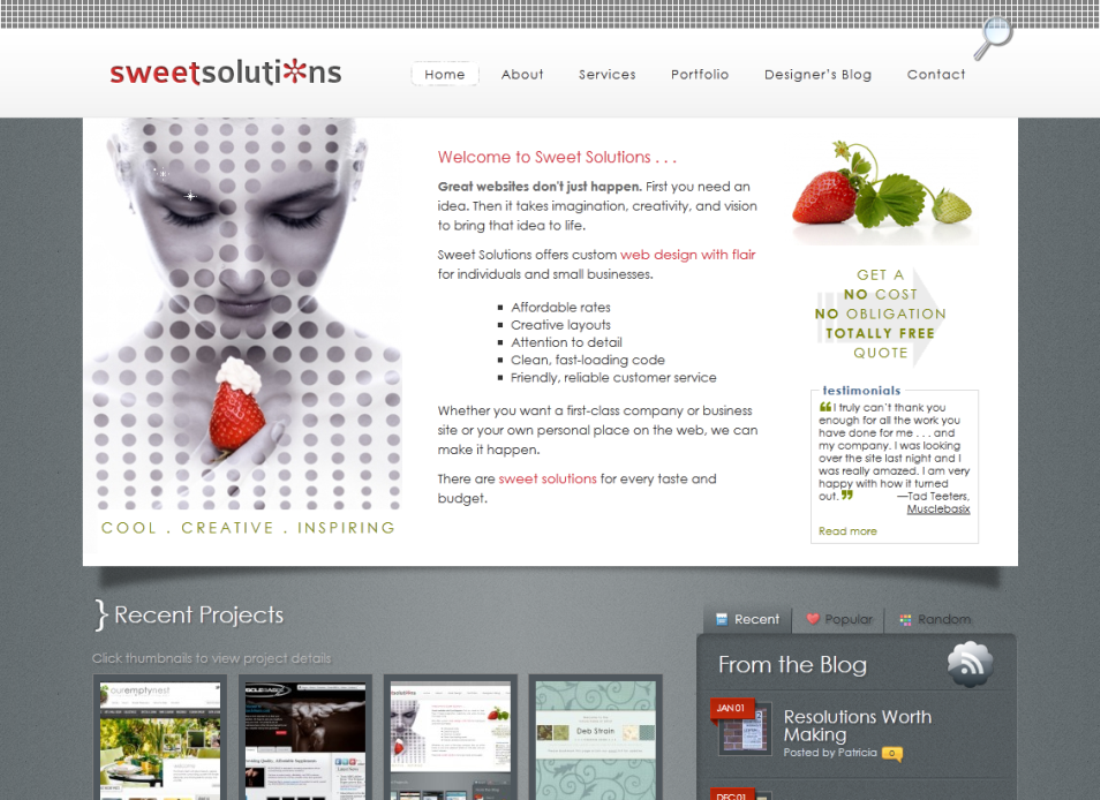 19 Dec 2010 . . . After all these years online, it was time to redesign Sweet Solutions and bring the site into the 21st century. —Patricia Petro
I wanted to start blogging about web design and needed a CMS like WordPress that would allow for easy updating and maintenance.
The challenge was to come up with a layout that would not only be functional and have the design elements I wanted, but would also be attractive enough to make a positive and professional first impression.
Elegant Themes was the answer. Their themes for WordPress have a solid framework with all the design elements needed for a website. It was just a matter of deciding which elements I wanted to use, moving them around to best suit my needs, and customizing the look of the layout.

For Sweet Solutions I used the ET themes, Lumin and Deep Focus, with a little help from several other ET themes, ePhoto, eStore, Minimal . . . Oh, what's the point of listing them all? I mixed and matched where and when I wanted, and what you see here is the final result.
Sweet Solutions
Small business website
WordPress theme modification
Custom title
Dynamic top menu with rollovers
Slide-in/out search form
Image highlight rollovers
TimThumb thumbnails
Thumbnail popups
Feedburner
Tabbed blog excerpts
Portfolio gallery
WP page navigation
Fancybox
ET contact form
Custom favicon